On the afternoon of April 6th, Wang Junhao, President of Junyao Group, and his delegation arrived at the headquarters of Wuhan Huagong Science and Technology Park of Youweixin Technology. The company's Chairman Chen Changqing, General Manager Wang Yongzhong, and the company's operation team accompanied them to visit and conduct research.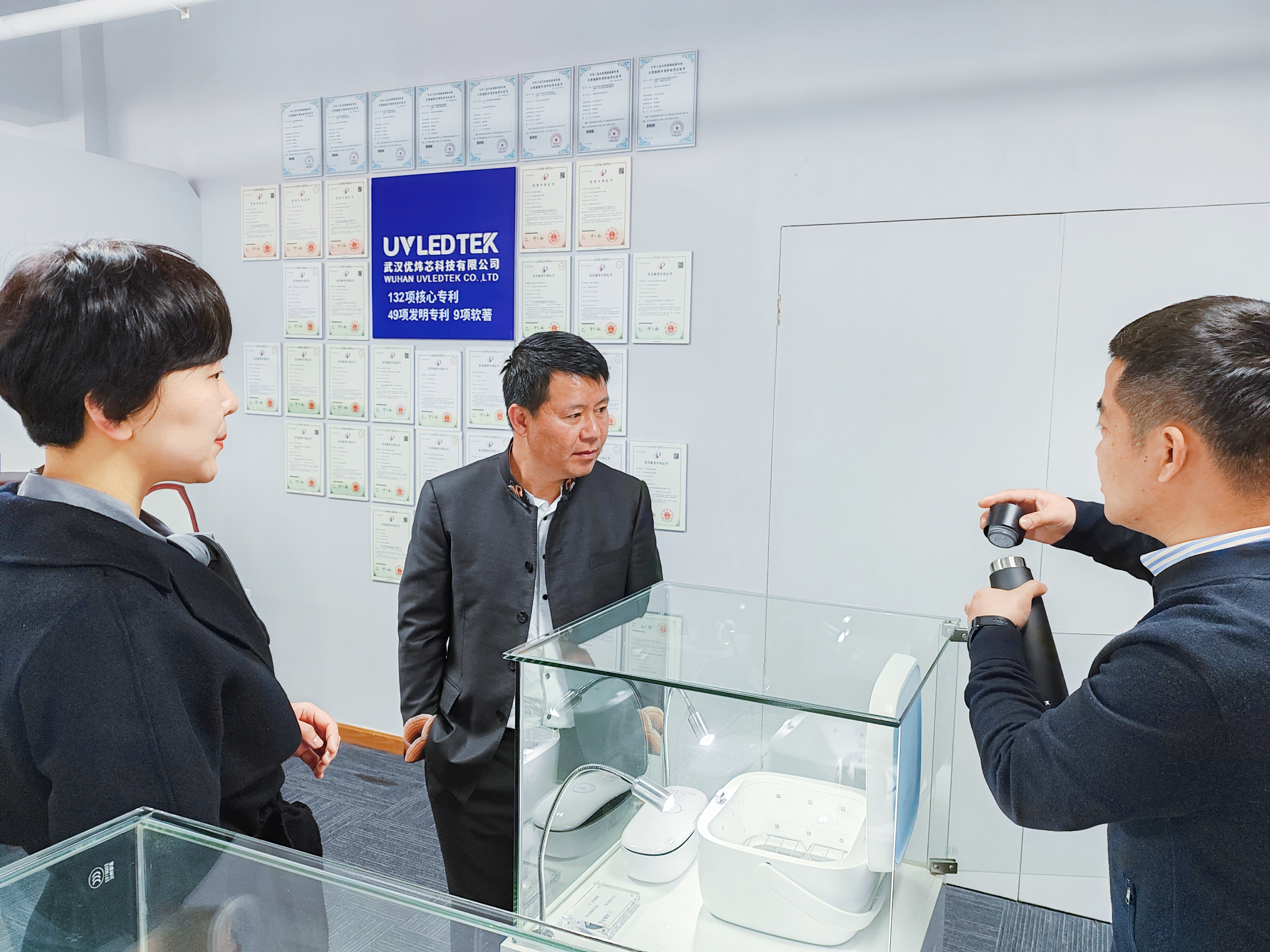 Both parties had sufficient communication and exchange in the company's exhibition hall and conference room, and President Wang Junhao fully affirmed that Youweixin has always adhered to the research and breakthrough of core key technologies in the ultraviolet LED field. He believes that the strategic layout of Youweixin throughout the entire UV LED industry chain is very important and crucial for the rapid development of the entire industry in the future. He highly praised Youweixin's achievements in technology and market, and expressed strong support for its rapid introduction and promotion in relevant application fields.
& nbsp; & nbsp; Both parties conducted a special discussion on the application of ultraviolet LEDs in Jixiang Aviation and Yundu Automobile under Junyao Group. Air conditioning fresh air system and sanitary facilities in aircraft cabin and toilet can provide passengers with more healthy air and water by carrying UV LED disinfection and sterilization products. After the car air conditioning air inlet is equipped with ultraviolet LED, it can quickly kill bacteria and viruses on the air inlet and the surface of the air conditioning filter, effectively ensuring the healthy environment of the enclosed space in the car. Both parties have put the specific cooperation plan on the agenda.
& nbsp; & nbsp; Junyao Group is a modern service industry enterprise primarily focused on industrial investment, founded in July 1991. It has formed five major business sectors: air transportation, financial services, modern consumption, education services, and technological innovation. It has four A-share listed companies with nearly 20000 employees and ranks 181st among China's top 500 service industry enterprises. In the process of continuous transformation and development, Junyao Group has always adhered to the corporate mission of creating value for society and building an international modern service industry century old store, with stable operation.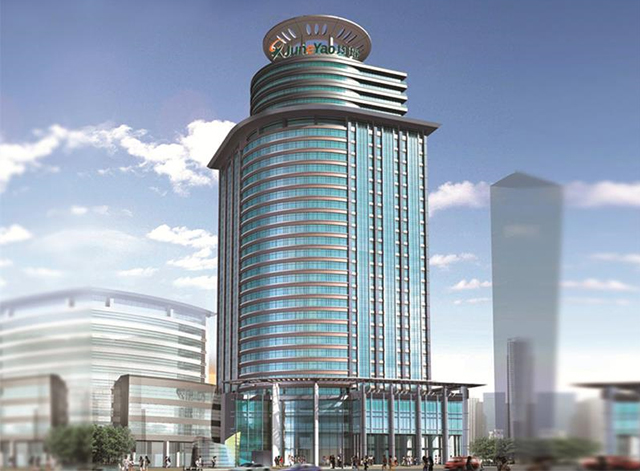 Youweixin Technology is a professional supplier of UV semiconductor core chips, devices, and application solutions. It is one of the drafting units for the UV LED disinfection and sterilization industry standards. The Youweixin semiconductor deep ultraviolet UVC-LED chip can effectively disinfect, purify air and water, and is mainly used in various types of household appliances, household appliances, and medical and health fields, providing healthier air and water; The near ultraviolet UVA LED curing light source system and complete equipment of Youwei Core are mainly used in fields such as lithium batteries, printing, optical fibers, liquid crystals, electronics, etc. Youweixin has been successively selected as a national level "high-tech enterprise", a national level specialized and innovative "little giant", a "Hubei Provincial Innovation and Entrepreneurship Strategy Team", and a provincial-level "invisible unicorn".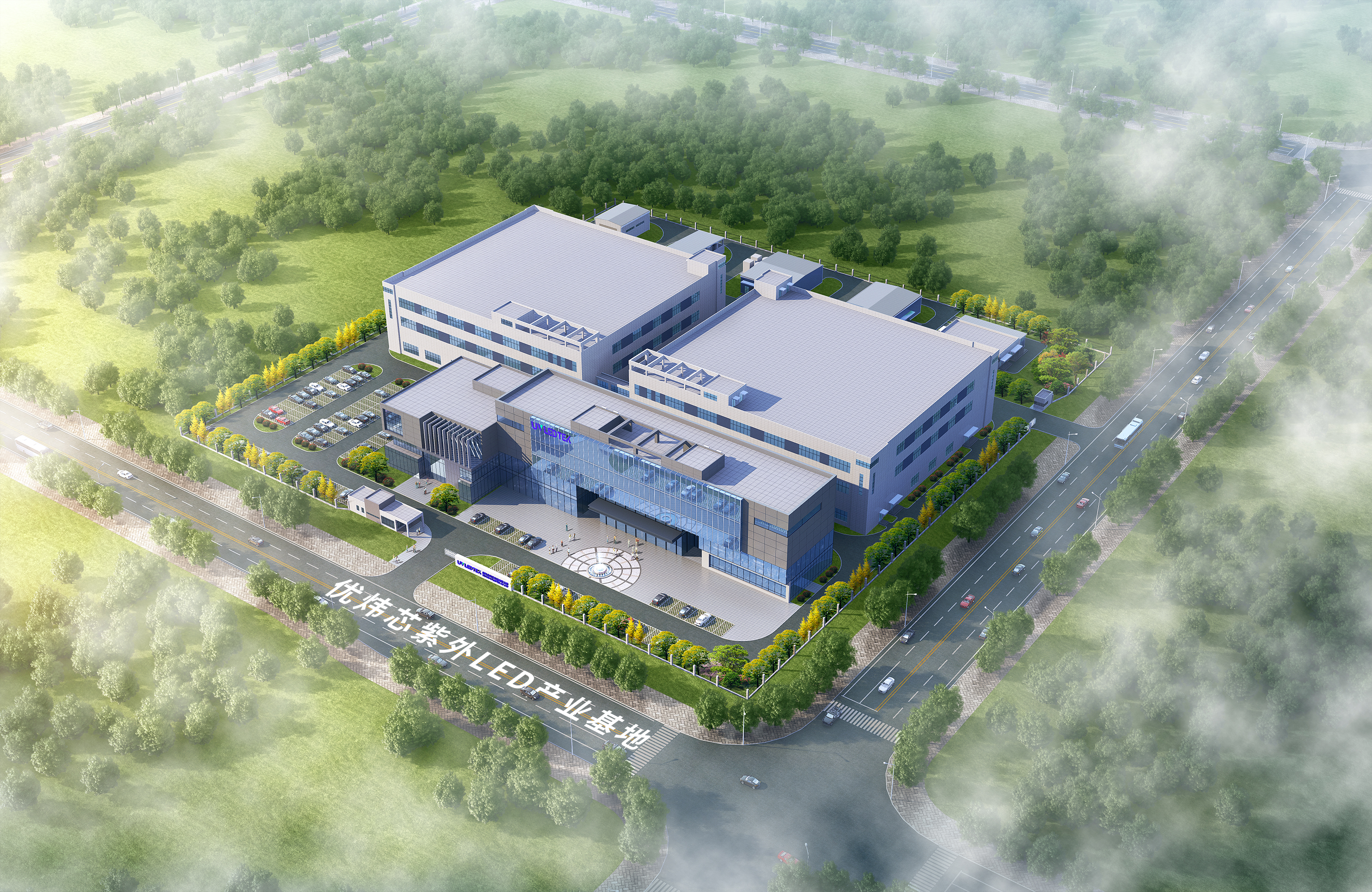 President Wang Junhao's visit is mainly due to Junyao Group's investment in Youweixin Technology through Junxin Capital. Junxin Capital was established in May 2017 and is a fully market-oriented private equity investment platform under Junyao Group Aijian Group, focusing on investment in information technology and healthcare, leading industries in various sub sectors.