At the beginning of the new year, everything was renewed. The company welcomed the first batch of new employees in the new year. In order to help these small partners quickly integrate into the team, the company organized the first new employee training in the new year.
The training was carried out by two business departments at the same time, and the content was shared in terms of the company's basic profile, corporate culture, company values, various company rules and regulations, salary, welfare and holidays, safe production, and surrounding life guidance.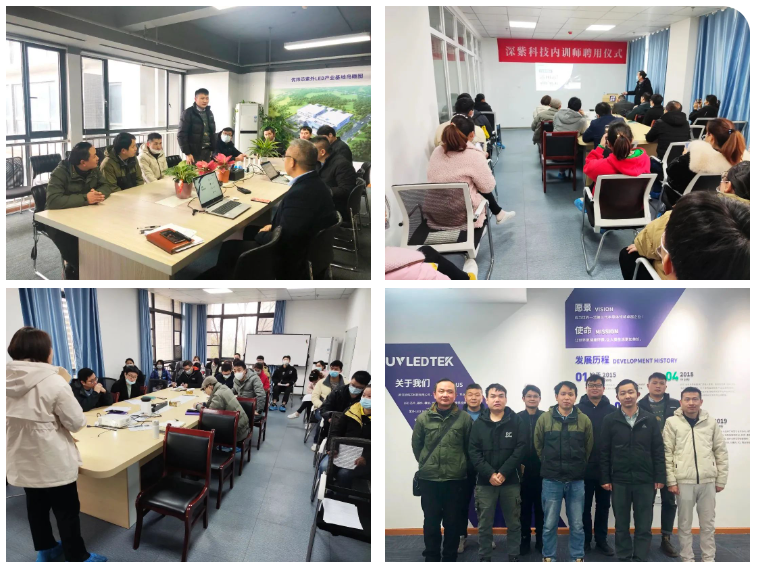 The two general managers of the Solidification Business Unit and the Deep Purple Business Unit of the company welcomed the new employees and put forward ardent expectations for them, hoping that they could integrate and grow as soon as possible, transform from social person to enterprise person, and then from post person to professional person. Realize the common development and progress of individuals and enterprises in Youweixin.
The company also arranged the old employees who have been employed for more than two years to communicate and share with the new employees, and encouraged the new employees to settle down to work, keep learning and strive for progress with their own growth experience. The new and old employees actively interact with each other, and the scene atmosphere is very active.


Youweixin attaches great importance to employee training and various forms of communication and learning, and encourages employees to build learning organizations through continuous learning in the process of career development, so that employees can keep pace with the rapid development of the enterprise.

We are determined to become a world-class enterprise in the field of ultraviolet and third-generation semiconductors. We are customer-centric, striver-oriented, long-term hard work, and firmly believe in focus, innovation, cooperation and long-term strength. The mission must be achieved and the pursuit of excellence!